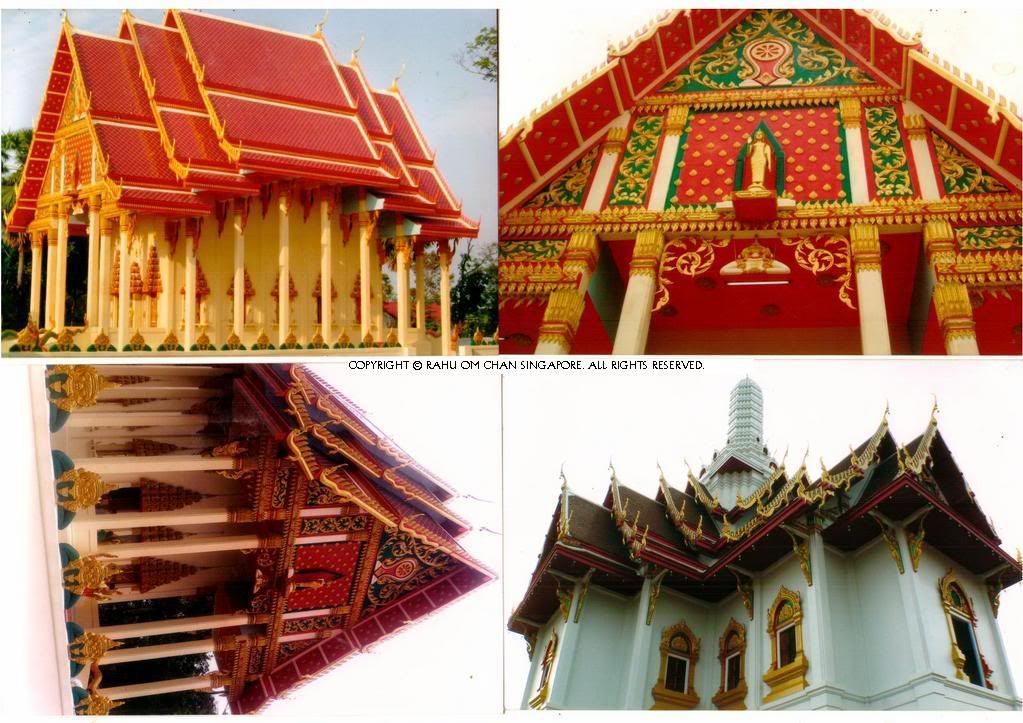 The name of the temple is - WAT SEELAMYONG located at Surin Province, just beside LP Hong's WAT Petchaburi.
The abbot is the fellow disciple of LP Hong, known as Luang Poo Kee.
It took about one year to complete the building. Painting of the buddha in the temple as well as filling up cements for the first pillar is a very meaningful thing to do. It's not an easy job because in Thailand, most construction work are actually manual labour, there is no machinery used in the building, we just have to stick to the ancient ways. According to the Thais, if you donate money to help build a temple, you will get the merit, but you don't built it. Whereas, by filling up the pillar, going through a series of prayers by the monks, in your life, the merit of building a temple will be tripled ( forgive my brief explanation, i just don't know how to put it in words)
As it is in Thai, i will find out the actual address and post it.

胡