Thursday, 10 February 2011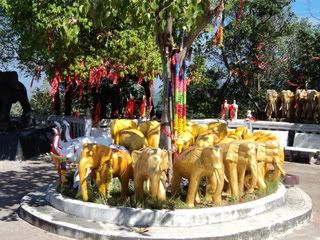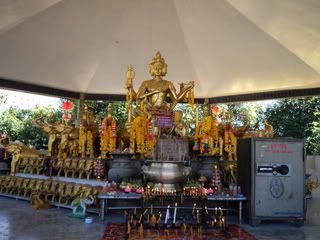 I was very excited about this temple becos devotees can purchase

fire crackers

! YES

Fire Crackers

and light them up at the designated place, but... that day was BUDDHIST day and hence fire cracker is prohibited... sigh...


Anyway, we still pray there and purchase 2 wooden elephant for worshipping of Brahma. The view there was beautiful.
Posted by

Rahu Om Chan Singapore
at 9:16:00 pm
No comments:

http://upload.wikimedia.org/wikipedia/commons/thumb/3/3b/Luangta_Sangharaja.jpg/220px-Luangta_Sangharaja.jpg
Highly revered monk Luangta Maha Bua Yanasampanno passed away early Sunday. He was 98 years old.
His followers at Wat Pa Ban Tad in Udon Thani said the abbot of the temple died at 3:53 am.
Luangta Maha Bua was born Bua Lohitdee on August 12, 1913 in Ban Tad, Udon Thani's Mak Khaeng district to a well-to-do farming family and had 15 siblings. At the age of 20, he was ordained as a monk on May 12, 1934, at Wat Yothanimit, according to the Thai tradition for his parents' merit.
Luangta Maha Bua, who was a student of much-respected Luangpu Man Phurithatto, is renowned for leading many fund-raising events for charitable causes and helping to restore the country's national reserves after they were depleted in the "Tom Yam Gung" financial crisis in 1997-98.
Posted by

Rahu Om Chan Singapore
at 8:34:00 am
No comments:

Wednesday, 9 February 2011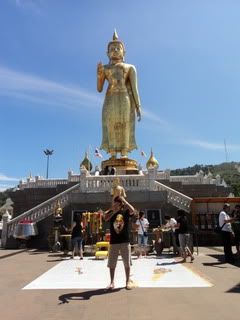 Hat Yai Municipal Park (สวนสาธารณะเทศบาลเมืองหาดใหญ่) At the foot of the hill near the avarium stands the statue of King Rama V. And at the southern foothill near the boy scout camp stands the jade statue of Guan-yin, the Chinese Goddess.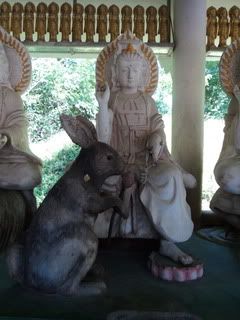 Kwan Im Statue for those born in the year of Rabbit!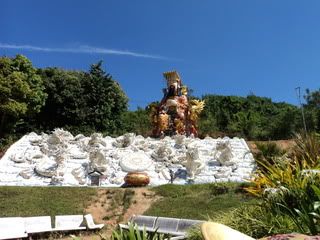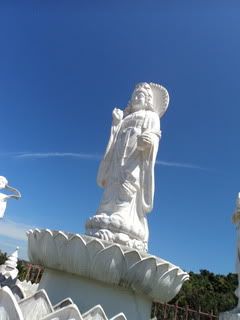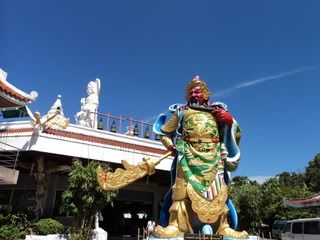 Went to Hat Yai because of the stainless steel temple. It's really worth going! Not only that, we went to the 4faced buddha and Kwan Yin at the hill top too!
Posted by

Rahu Om Chan Singapore
at 8:52:00 pm
No comments: