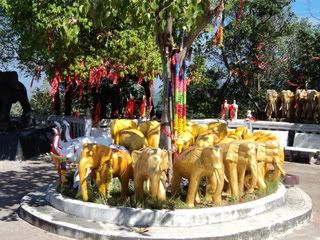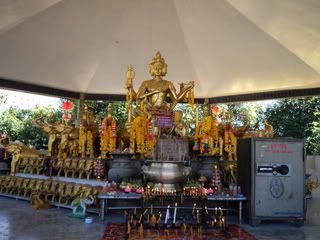 I was very excited about this temple becos devotees can purchase

fire crackers

! YES

Fire Crackers

and light them up at the designated place, but... that day was BUDDHIST day and hence fire cracker is prohibited... sigh...


Anyway, we still pray there and purchase 2 wooden elephant for worshipping of Brahma. The view there was beautiful.