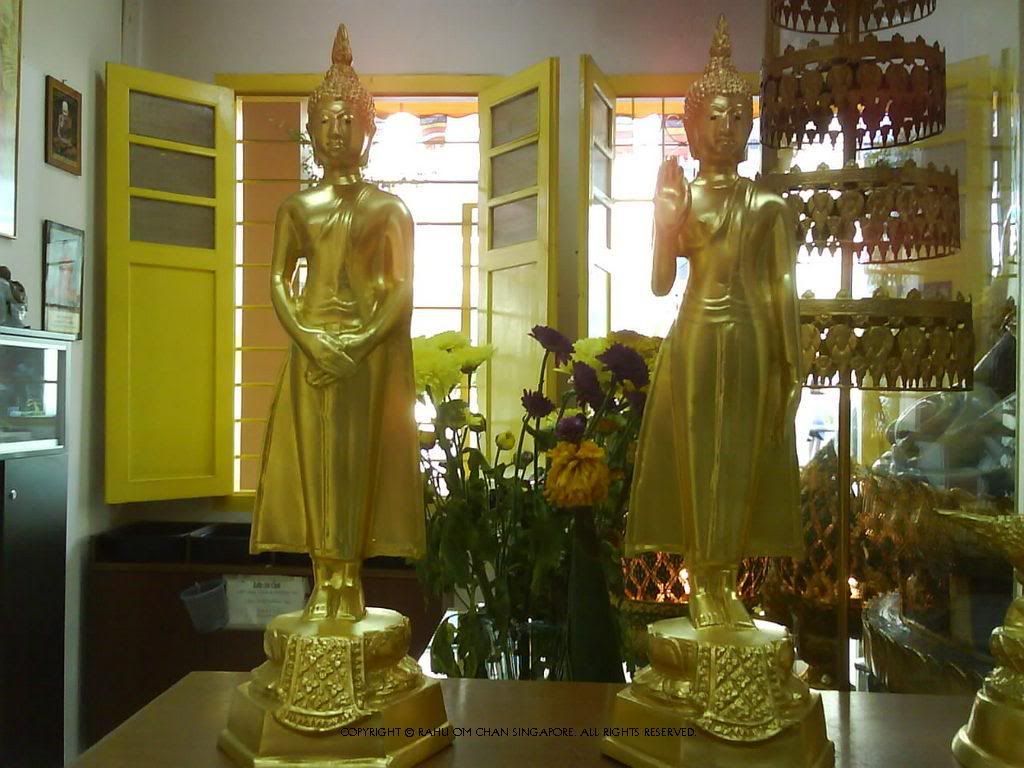 Sunday( 6) Monday (15)
The Sunday Buddha - Paang Tawai Netr
Image standing with hands held down in front of the body. The left hand is covered by the right. This attitude represents the period after the buddha had realised Enlightenment.
The Monday Buddha - Paang Harn Samoot
A standing image with right hand raised. This was the posture of Buddha when he persuaded disputting family members to peacefully compromise.

**The number in the bracket represents the number of coins to be put in one by one when we pray to the buddha asking for HIS blessing.

胡